1.
Amelia Bedelia
books by Peggy Parish - My mother loved Amelia. The idioms always made her laugh. The book is written with idioms, and mom and I always thought it was hysterical that Amelia would take the idiom literal and completely mess up her chores.
2.
Dead City
by James Ponti
-
I was hesitant to read this book because I don't typically like scary or zombie characters. However, this book was fantastic. I love it. This book opened my eyes to the wonderful worlds of different genres.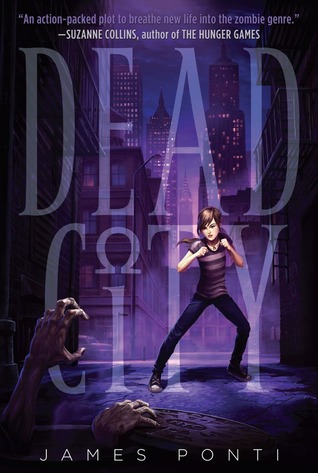 3.
Snicker of Magic
by Natalie Lloyd- the words are delicious and this book is written in a way that makes my heart sing:
"As the thunder growled louder, Toast pounded the piano keys harder, and the song changed from something lonesome and haunted to a peppy tune that belonged on a Broadway stage. The soung sounded bright, and happy. It reminded me of sunlight and wildflowers, leaps and kicks.
Suddenly, the thunder stopped rumbling.
The rain squiggling down the windows paused midway.
The shy September sun peeped its bald head through the clouds and shone through my kitchen windows.
My heart kicked in rhythm with the plucky piano music:
Yes and
Yes and
Yes, yes, yes!
By the time the music died down, the storm was over."
4.
Go Dog Go
by P.E. Eastman - I love this book so much! I have read it hundreds of thousands of times!!! It delights my heart!
This is my very favorite page of this book because I loved seeing what the dogs were doing when they made it to the top of the tree.
5.
Where the Sidewalk Ends
by Shel Silverstein - I have memorized, loved, laughed at, and read these poems over and over. I have gone to UIL competitions with them. They are truly a part of my childhood and now my teaching career as I read them to my students.
One of my favorite poems is "Sick"
6.
Fish In A Tree
by Linda Mullaly Hunt - I just read this book this week, and it is already one of my top ten favorites! I think everyone who feels different should read this book. Which is all of us, right? I think every teacher should read this book! It is fantastic! I think everyone who loves to read should read this book. I think everyone who has ever struggled to read should read this book. Gosh, I guess EVERYONE should read this book! I love it! I want to be a teacher like Mr. Daniels!
7. James and The Giant Peach by Roald Dahl - This one is on my list because I love the way my students laugh, enjoy, and experience this book. I usually assign parts and we read it like it is a play. They love it! I seriously doubt they would read this if it wasn't part of our classroom. I love it. Another reason that I love Dahl's work is because of the similes and descriptive language!!!
"They were like a couple of hunters who had just shot an elephant and were not quite sure whether it was dead or alive."
"It felt soft and warm and slightly furry, like the skin of a baby mouse."
"But it was a magnificent affair, and the stuff that it was made of shimmered like silk in the pale light."
8. Scott Kelby books about photography, Lightroom, and Photoshop have helped me so very much. I keep them very close to my computer so I can refer to them whenever I am working on editing pictures.
9. Little Golden Books - I read these as a child! I love them so much! They are a part of my learning to read and my childhood!!

I am especially excited about a project that I want our class to do in May to rewrite a Golden Book! We are going to study Scieszka's Battle Bunny which is changed from the original Golden Book!
10.
Charlotte's Web
by E.B. White - Is there any friendship that is any truer than Charlotte's and Wilbur's? I adore sitting with the two of them in the barn listening to the animals, smelling the fresh hay and wondering what Timpleton is up to. Every time I come to the end of this book, I tear up and morn the loss of precious friends and moments that are still and wonderful!